The Mission of the Friends of Hokule'a & Hawai'iloa is
to perpetuate and teach the Hawaiian traditions of building,
restoring, and caring for canoes.
The Friends is a non-profit organization dedicated to the perpetuation of Hawaiian canoe building traditions and values through the preservation and development of canoe building resources. By building, maintaining, and restoring canoes, the Friends hope to improve understanding and appreciation for this unique Hawaiian heritage, not only for Hawaiians, but for any person interested in learning.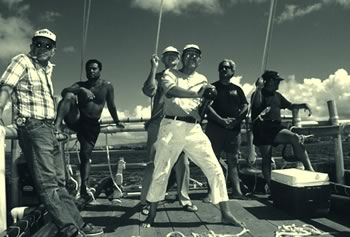 Our Traditions
Canoe building was one of the great industries of ancient Hawaiians. The rites in connection with the building of a canoe, starting from the selection of the tree and continuing to the maiden launch, were ceremonies in which the whole village would participate and were entirely religious in character. The preparations and ceremonies of consecration in making of a canoe were carefully prescribed and a certain precedence and form was vigilantly observed.
The Friends seek to perpetuate the skills of traditional Hawaiian canoe building, as well as the cultural and religious setting in which the canoes were built. The Friends believe that all Hawai'i must continue to share and learn together in order to ensure that these traditions and the feelings of pride and community they produce are perpetuated. Learn more about Hawaiian culture while helping to maintain important cultural icons by joining the Friends of Hokule'a & Hawai'iloa.
Our Community
The Friends are constantly searching for innovative ways to take Hawai'i's traditional canoe building skills to the community. Often, this requires great personal dedication and energy to provide hands-on demonstrations and interactive displays. The Friends seek to provide personal contact with our canoe building culture that will serve to meaningfully enhance understanding of Hawaiian traditions.